DIRECTOR | EDITOR | PRODUCERS | CINEMATOGRAPHERS | COMPOSER | RECREATIONS PRODUCER | PRODUCTION DESIGNER
ASSOCIATE PRODUCER | ANIMATOR | EXECUTIVE PRODUCERS | CO-EXECUTIVE PRODUCERS
DIRECTOR / PRODUCER

Johanna Hamilton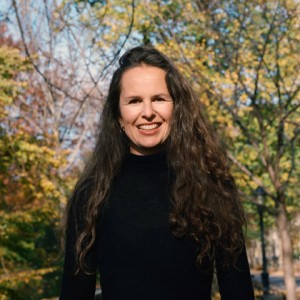 Johanna Hamilton co-produced Pray the Devil Back to Hell the gripping account of a group of brave and visionary women who demanded peace for Liberia, a nation torn to shreds by a decades old civil war. It premiered at the 2008 Tribeca Film Festival where it won the Grand Jury Prize for Best Documentary, and was later short-listed for an Academy Award. It has been shown at hundreds of festivals and grassroots screenings all over the world. In fall 2011, it spearheaded the PBS mini-series Women, War & Peace. The series won the Overseas Press Club Edward R. Murrow Award for best documentary. She has produced non-fiction programs for PBS, The History Channel, A&E, Discovery Channel, and The Washington Post/Newsweek Productions amongst others. Johanna began her career in the dramatic run-up to the 1994 first all-race elections in South Africa. She went on to work on the country's premier investigative magazine program, Carte Blanche. She has worked all over Africa, Europe and North America and received numerous awards for her work. She is an alumnus of the Garrett Scott Documentary Development Grant and the Sundance Documentary + Composers Lab. Johanna is a graduate of the University of London and holds an MA in Broadcast Journalism from New York University. 1971 is her documentary feature debut.



EDITOR

Gabriel Rhodes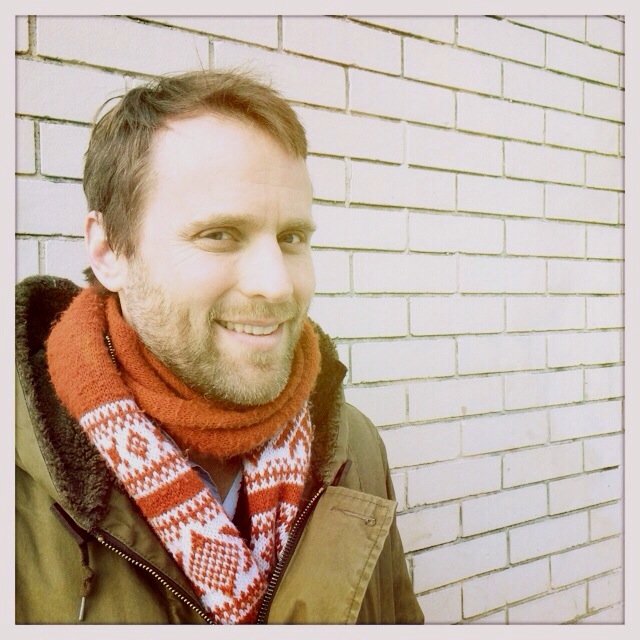 Gabriel Rhodes is both an editor and a filmmaker. His work has premiered at Sundance and Cannes and has been broadcast on Sundance Channel, A&E, Animal Planet, CNN, PBS and on the NPR radio show This American Life. His theatrical documentary credits include The Tillman Story, Without Shepherds, Control Room. In 2011, two of his edited films, The Tillman Story & Quest for Honor, were shortlisted for the Academy Awards. His commercial clients include Conde Nast, Google, Virgin America, YouTube, Harper Collins and Revlon. In 2004, he was awarded a fellowship from the New York State Council for the Arts. He received his Master's Degree in Documentary Film from Stanford University in 2000.



PRODUCERS

Marilyn Ness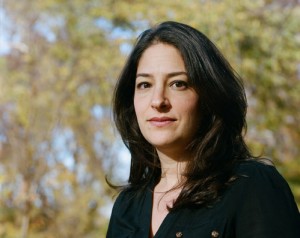 Marilyn Ness is a two-time Emmy Award-winning documentary producer. She produced Katy Chevigny's and Ross Kauffman's film E-TEAM which premiered at the 2014 Sundance Film Festival. She is currently a partner at Big Mouth Productions and produces and directs feature length documentaries as well as short films for non-profits. She directed and produced the documentary feature film Bad Blood: A Cautionary Tale that broadcast nationally on PBS in 2011 and was the centerpiece of a campaign to reform blood donation policies in the U.S. Prior to that, Ness spent four years as a producer for director Ric Burns, collaborating on four award-winning PBS films: Ansel Adam, The Center of the World, Andy Warhol and Eugene O'Neill. Ness's other credits include films for TLC, Court TV, and National Geographic. Ness's films have received funding from the Ford Foundation, National Endowment for the Humanities, the Sundance Documentary Fund as well as other innovative sources. She lives in New York City with her husband and two sons and currently teaches Producing Documentaries at Columbia University School of the Arts Masters Film Program.
Katy Chevigny
Katy Chevigny is an award-winning filmmaker and co-founder of Arts Engine, a leading independent media nonprofit and its production arm, Big Mouth Films. Most recently, she co-directed the film E-Team with Ross Kauffman, which premiered at Sundance and will be released in 2014. She also directed the film Election Day which premiered at the South By Southwest (SXSW) Film Festival in 2007 and was broadcast on POV in 2008. With Kirsten Johnson, she co-directed DEADLINE, an investigation into Illinois governor George Ryan's commutation of death sentences. After premiering at the 2004 Sundance Film Festival, Deadline broadcast on NBC to an audience of over six million. It was nominated for an Emmy Award and won the Thurgood Marshall Journalism Award, among others. She has produced several acclaimed documentaries: Artic Son, Innocent Until Proven Guilty, Nuyorican Dream, Brother Born Again, Outside Looking In: Transracial Adoption in America, Pushing the Elephant and (A)Sexual. Chevigny's films have been shown theatrically, on HBO, Cinemax, POV, Independent Lens, NBC, and Arte/ZDF, among others and have played at film festivals around the world, including Sundance, Full Frame, SXSW, Sheffield and Berlin.



CINEMATOGRAPHERS

Kirsten Johnson (interviews)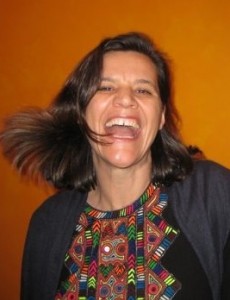 Kirsten Johnson works as a director and a cinematographer. Her shooting appears in the Sundance 2012 Audience Award winner Academy Award nominated The Invisible War. In 2011, as the supervising DP on Abby Disney and Gini Reticker's series, Women, War and Peace she traveled to Colombia, Bosnia, and Afghanistan. She shared the 2010 Sundance Documentary Competition Cinematography Award with Laura Poitras for The Oath. She shot the Tribeca Film Festival 2008 Documentary winner, Pray the Devil Back to Hell. Her cinematography is featured in Fahrenheit 9/11, Academy Award-nominated Aslyum, Emmy-winning Ladies First, and Sundance premiere documentaries, A Place at the Table, This Film is Not Yet Rated, American Standoff, and Derrida. A chapter on her work as a cinematographer is featured in the book, "The Art of the Documentary". She is currently editing A Blind Eye, a film that investigates the relationship of the cinematographer to those she films and integrates footage from over 25 years of her career. Her previous documentary as a director, Deadline, (co-directed with Katy Chevigny), premiered at Sundance in 2004, was broadcast on primetime NBC, and won the Thurgood Marshall Award.
Andreas Burgess (recreations)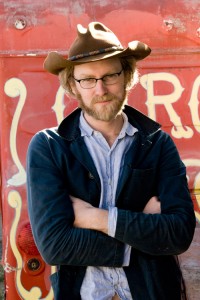 A Wisconsin native who now splits time between New York and Los Angeles, Burgess' narrative credits include 2006 Independent Spirit Award-Winner Conventioneers (directed by Mora Stephens) and ABC's innovative crime series Final Witness. He recently completed production on the first season of A Crime to Remember, a new period murder series for Discovery I.D. set in the 1950s. In addition to music videos for Pink, Clap Your Hands Say Yeah, and The Flesh, Andreas has shot many acclaimed short films, including Arden Wohl's Two Other Dreams and Peter Glanz's A Relationship In Four Days, which screened at Sundance and at Cannes. Burgess' documentary credits include In So Many Words (Elisabeth Havilland James' ethereal portrait of novelist Lucy Daniels), The Other Half of Tomorrow (Sadia Shepard's multi-faceted portrait of modern Pakistan), In The Courtyard of the Beloved (a portrait of the Sufi shrine of Nizamuddin Auliya in New Delhi made from 18,000 still images) and Branded, (Heidi Ewing & Rachel Grady's segment of the female sports doc series Nine For IX for ESPN). A graduate of Wesleyan University, Andreas is a lifelong fan of the Milwaukee Brewers and an avid barbecuer of marinaded meats.



COMPOSER

Philip Sheppard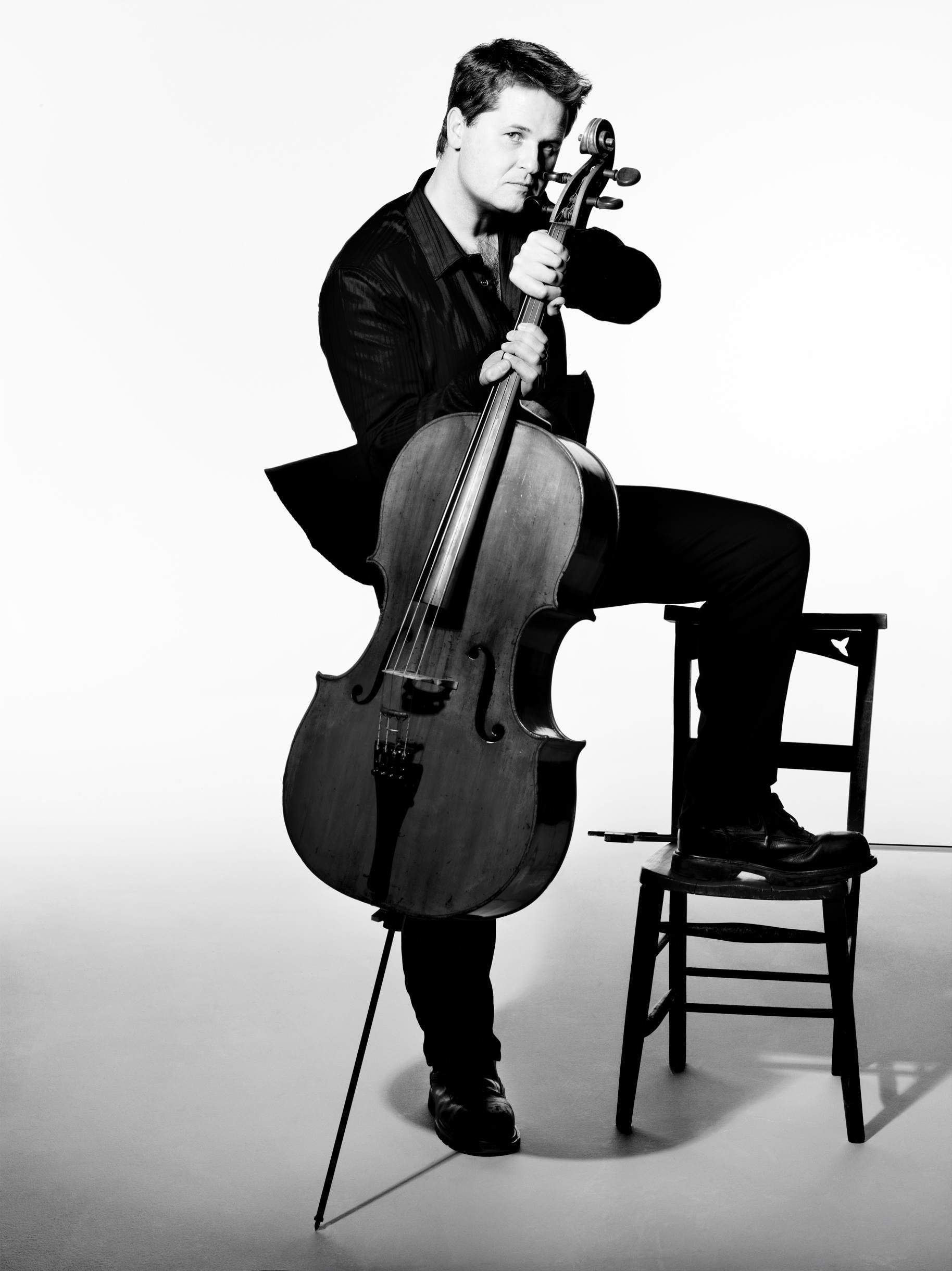 Philip Sheppard is prolific film and theatre composer, virtuoso cellist and improviser as well as pioneer of the electric cello. He is also a Fellow of the Royal Academy of Music (awarded for lifetime achievement in the arts) and has collaborated with numerous rock artists. As a producer, Philip has collaborated with many of the world's great artists and musicians, such as Jimmy Page and Ai Wei Wei. He recently won the BBC best Production award. His work with Alexander McQueen was the subject of part of the McQueen exhibit at the Met. He was the producer in charge of the handover sequence in the 2008 Beijing Olympics closing ceremony. He completed the mammoth task of re-scoring & recording all 205 of the world's National Anthems (with the London Philharmonic Orchestra) for the London 2012 Olympics. These versions have been approved for the next 25 years of Olympic events. His early solo albums, "The Glass Cathedral" and "The Diver in the Crypt" set him on the path to major film commissions and collaborations with major rock artists including David Bowie, Jarvis Cocker, Jeff Buckley, Scott Walker, Suzanne Vega, and UNKLE. Philip has scored many major feature films, including In the Shadow of the Moon, Sergio, Manhunt, Bobby Fischer against the World, First Orbit (to date, the most-watched feature film on YouTube), The Tillman Story, We are the Giant and Love Marilyn. He composed 'Cloud Songs' for his friend the astronaut Cady Coleman who took the album into space to play during her 6-month posting on the International Space Station.



RECREATIONS PRODUCER

Maureen A. Ryan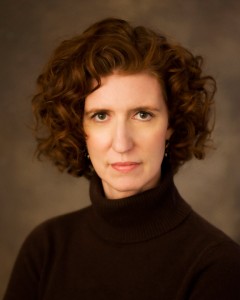 Maureen A. Ryan is a producer based in New York concentrating on feature films and documentaries. She is co-producer of James Marsh's Man on Wire that won the 2009 Academy Award for Best Documentary and the 2009 BAFTA Award for Best British Film. Other awards include the Sundance Jury Prize for World Cinema documentary and Audience Award for World Cinema documentary, the Critics Choice Award, the IDA Award, the National Board of Review, the NY Film Critics Award, the PGA Award and the LA Film Critics Award. Their latest documentary Project NIM premiered at the 2011 Sundance Film Festival and won Best Director of World Cinema Documentary and was shortlisted for the Academy Award for Best Documentary. Screened theatrically in the US and UK, on HBO and BBC, it was nominated for two Emmys in 2013. Ryan is the Re-Creations Producer for Alex Gibney's feature documentary Mea Maxima Culpa: Silence in the House of God. The film won the BFI Grierson Award at the London Film Festival and was shortlisted for the Academy Award for Best Documentary and won four Emmys. She is also a producer of the independent narrative film Bomber that premiered at the 2009 SXSW Film Festival, and has won numerous film festival awards. Ryan's other producer credits include The Gates, Grey Gardens: From East Hampton to Broadway and Wisconsin Death Trip. She is on the full time faculty at Columbia University's Graduate Film Program.



PRODUCTION DESIGNER

Markus Kirschner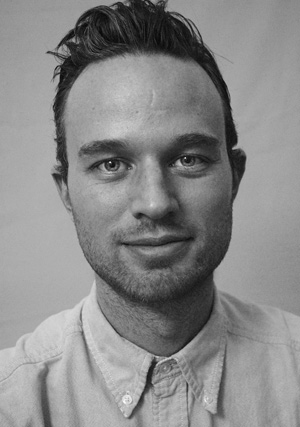 Markus Kirschner is a production designer based in New York City. He has designed the re-creation sequences for several period documentaries: Johanna Hamilton's 1971 (Tribeca 2014), the Emmy-award winning Mea Maxima Culpa: Silence in the House of God (shortlisted for Oscar), directed by Oscar-winner Alex Gibney as well as Oscar-winner James Marsh's Project Nim (shortlisted for Oscar, Best Director Sundance). Markus also designed the narrative features, The Mend (SXSW 2014) starring Josh Lucas and Eric Mendelsohn's 3 Backyards (Best Director Sundance) starring Edie Falco, Embeth Davidtz and Elias Koteas. Notable short films include Myna Joseph's MAN and Teressa Tunney's This is a Story about Ted and Alice starring Melissa Leo; both films played at Cannes. He has styled commercials for M.A.C., Macy's, Dior Cosmetics, L'Oreal and NFL Women's Wear.



ASSOCIATE PRODUCER

Danielle Varga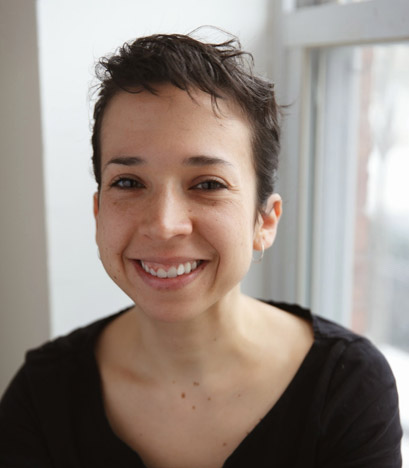 Danielle Varga is a Brooklyn-based filmmaker working in documentary film and television. She was the archival producer on Matt Wolf's Teenage that premiered at Tribeca Film Festival 2013, the researcher on E-Team that premiered at Sundance 2014 and has worked on a number of other independent documentaries. For television, she was associate producer for Bill Moyers' weekly current affairs program Moyers & Company and on the upcoming PBS series Makers. Her additional PBS credits include Frontline's Football High and the Emmy and Peabody-award winning My Lai for American Experience. She is a Queens native and graduate of the University of Wisconsin in Madison.



ANIMATOR

Dave Tecson
David Tecson is a Creative Director and User Experience designer in the fields of film, television, and online media. He has served as president of Edgeworx, making graphics and visual effects for projects such as Operation Homecoming, Herbie: Fully Loaded, The Kid Stays in the Picture, D.E.B.S., and Hedwig and the Angry Inch; Creative Director at CoSA, The Company of Science & Art where he helped develop the software After Effects. He is a board member of the downtown theater company Clubbed Thumb.



EXECUTIVE PRODUCERS

Julie Goldman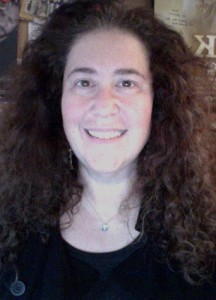 Julie Goldman founded Motto Pictures in 2009. She is an Emmy Award-winning producer and executive producer of documentary feature films. Julie produced We Are The Giant, which premiered at the 2014 Sundance Film Festival. The Great Invisible will debut in competition at SxSW and films including 1971, Art and Craft, Good Men Bad Men and a Few Rowdy Ladies will all premiere at festivals this spring. Julie was Executive Producer of The Kill Team, winner of the Tribeca Film Festival Grand Jury Prize for Best Documentary and scheduled for a 2014 theatrical release by Oscilloscope. Earlier in 2013, Julie produced three films that premiered in the U.S. Documentary Competition at the Sundance Film Festival: God Loves Uganda, Manhunt and Gideon's Army, winner of the Best Editing Award. Manhunt was broadcast on both HBO and CNN and won the primetime Emmy for Best Documentary. Gideon's Army was nominated for the 2014 Independent Spirit Award following its HBO premiere. God Loves Uganda was released theatrically in October and was recently shortlisted for the Academy Award for Best Feature. In 2012, she debuted two films at the Sundance Film Festival: Participant Media's A Place at the Table (released by Magnolia Pictures), which won the IDA Pare Lorentz Award and was nominated for the PGA Award, and Ai Weiwei: Never Sorry (IFC Films), which was shortlisted for the 2013 Academy Award for Best Documentary Feature. Julie produced Buck, winner of the 2011 Sundance U.S. Documentary Audience Award. Buck was also shortlisted for an Academy Award and was one of the year's top five grossing documentaries. Julie consulted on the Academy Award winning documentary The Cove and produced Sergio, for which she received a PGA nomination for the Producer of the Year Award. Some of Julie's earlier films include: Easy Riders Raging Bulls, Cat Dancers, In The Shadow Of The Moon, Better The World, What Remains, Once In A Lifetime and Sketches of Frank Gehry.
Abigail E. Disney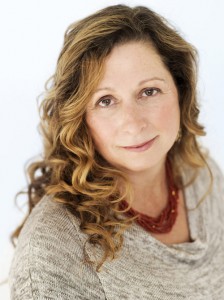 Abigail E. Disney is a filmmaker and philanthropist. Her longtime passion for women's issues and peacebuilding culminated in her first film, the acclaimed Pray the Devil Back to Hell. Abigail produced the groundbreaking PBS mini-series Women, War & Peace, the most comprehensive global media initiative ever mounted on the role of women in peace and conflict. She has played a role in many film projects and is currently at work on a film highlighting the key role of women in the Arab Awakening. She founded the Daphne Foundation, Peace is Loud and co-founded, along with 2011 Nobel Peace Prize winner Leymah Gbowee, the Gbowee Peace Foundation, USA.
Gini Reticker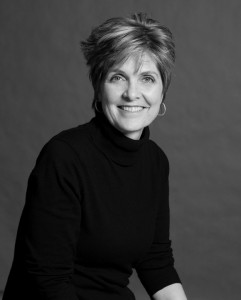 Gini Reticker is an award-winning documentary filmmaker. She was nominated for an Academy Award for Asylum, her short doc recounting one woman's journey to political asylum in the US. Ladies First, the story of women rebuilding post-genocide Rwanda, garnered Reticker an Emmy Award. She directed the widely acclaimed Pray the Devil Back to Hell featuring Leymah Gbowee who went on to receive the Nobel Peace Prize. Reticker served as an executive producer of the PBS mini-series: Women, War & Peace, which received the Edward R. Murrow Award from the Overseas Press Club. Currently, Reticker is directing The Awakening (working title) a multi-media project about women's ongoing participation in the Arab uprisings. Previous works include: A Decade Under the Influence; New School Order; and The Heart of the Matter.



CO-EXECUTIVE PRODUCERS

Laura Poitras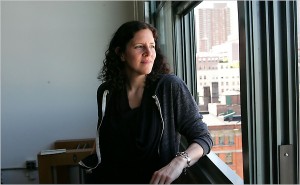 Laura Poitras is currently finishing a trilogy of films about America post-9/11. The first film on the Iraq war, My Country, My Country, was nominated for an Academy Award. The second film on Guantanamo, The Oath, received the Sundance award for cinematography and a Gotham award. She is now editing the final film about NSA mass surveillance. In May 2013, she traveled to Hong Kong with Glenn Greenwald to meet and interview Edward Snowden. She has been reporting on Snowden's disclosures about the NSA for a variety of media outlets, including the Guardian, Der Spiegel, and the New York Times. Her films have premiered at festivals around the world, and have received many honors including a Peabody Award. Her work was part of the 2012 Whitney Biennial, where she held a Surveillance Teach-In. She is the recipient of a 2012 MacArthur Fellowship.
Lilly Hartley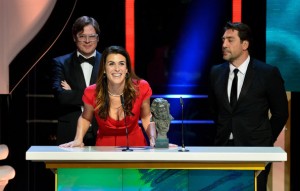 Lilly Hartley was raised in East Hampton and New York with a love for theatre and film. Hartley's interest in social issues developed at an equally early age due to her family history. Her grandfather, Benjamin Epstein, worked closely with Dr. Martin Luther King and Robert F. Kennedy during the Civil Rights Movement in his position as the President of the Anti-Defamation League. She pursued acting and completed the two-year program at the William Esper Studio in Manhattan. In 2010, after a decade in the film business as an actress and production executive in NY and LA, Hartley was inspired to start her own company, Candescent Films, that combines her passion for film and her desire to make a positive difference in the world. Her mission with Candescent is to champion the passion projects of acclaimed actors and filmmakers committed to raising awareness for significant domestic and global issues. Candescent Films has funded and produced several award winning documentaries including The Queen of Versailles, and Who Is Dayani Cristal?, starring Gael Garcia Bernal. In 2013, Hartley received a GOYA award with Javier Bardem for Sons of The Clouds. She recently produced the short film Likeness starring Elle Fanning and directed by acclaimed cinematographer Rodrigo Prieto. Hartley supported After Tiller and Gideon's Army both nominated for 2014 Spirit Awards. She is involved with the upcoming Private Violence, and gave the 2014 Candescent Award at Sundance Film Festival to E-Team, Marmato and Private Violence. Hartley is a member of the Screen Actors Guild and currently lives in Manhattan with her husband and partner in Candescent Films, Jeffrey Tarrant.
Gabriella P. Hearst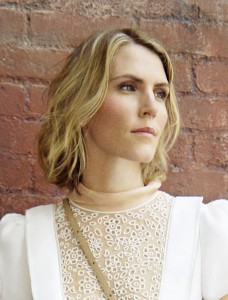 Gabriela Perezutti Hearst was born in Uruguay and grew up on her father's ranch surrounded by horses and cattle. After moving to Europe to work as a model, she ventured to New York and founded the fashion company Candela. Inspired by her childhood on the ranch, her love for horses and the sense of freedom she experiences in nature Candela has received global attention. Perezutti Hearst took over operations of her father's ranch in Uruguay after he passed away. In addition to her professional pursuits with Candela and her cattle business, she is passionate about documentary film. In 2013 she became a part of Lilly Hartley's Candescent Films which partners with filmmakers to produce content that brings awareness to significant social issues. She lives with her husband, Austin, and her twin daughters in Manhattan.